Courteney Cox Confirms She's Wrapped On Scream 6 With Ghostface Video
Courteney Cox announces that she has wrapped filming on Scream 6 with a video featuring Ghostface and ridiculous self-referential humor.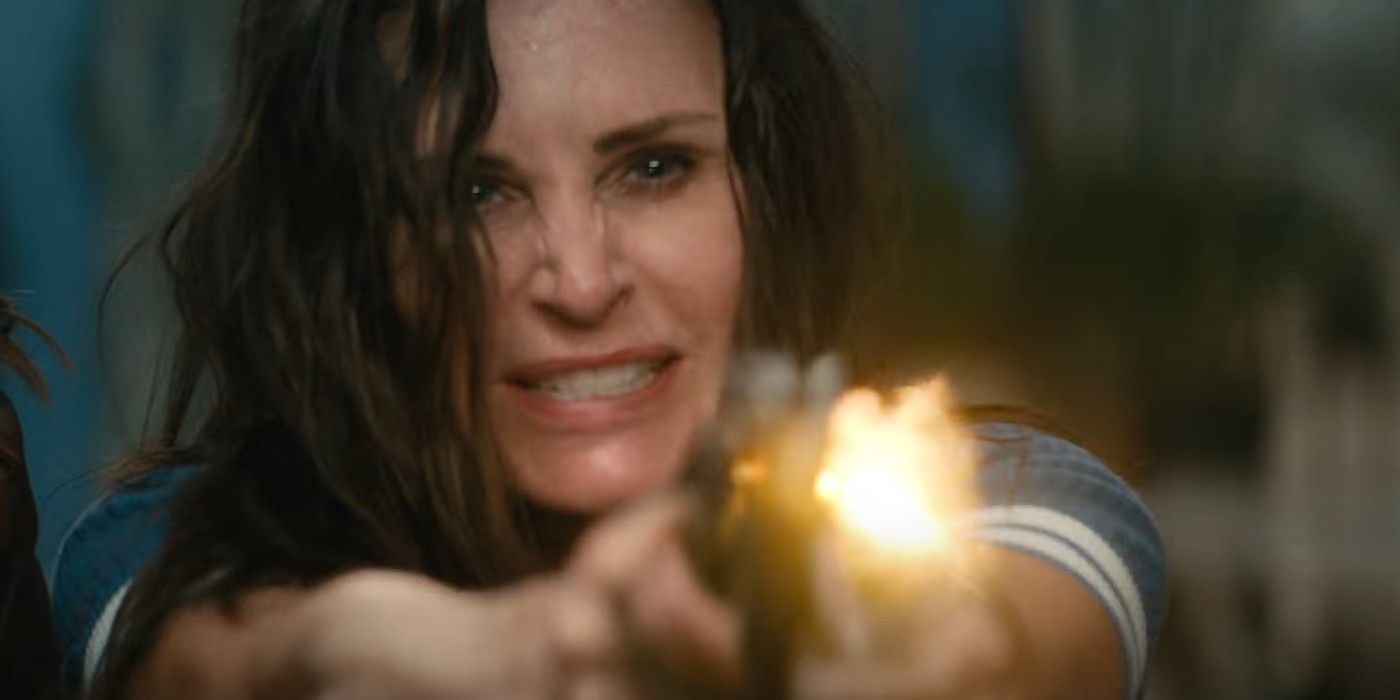 Courteney Cox announces she has completed filming on Scream 6 with a fun new video. A decade after the late filmmaker Wes Craven released his last Scream movie, Scream 4, original writer Kevin Williamson helped prolific director duo Matt Bettinelli-Olpin and Tyler Gillett reboot the slasher film series with a new movie written by James Vanderbilt and Guy Busick. 2022's Scream proved to be a hit critically and commercially, with many praising its homages to Craven, updated plot elements, and less campy tone. The success of the reboot warranted a sequel, the untitled Scream 6, which completes Craven's original vision for a trilogy to be spawned from Scream 4.